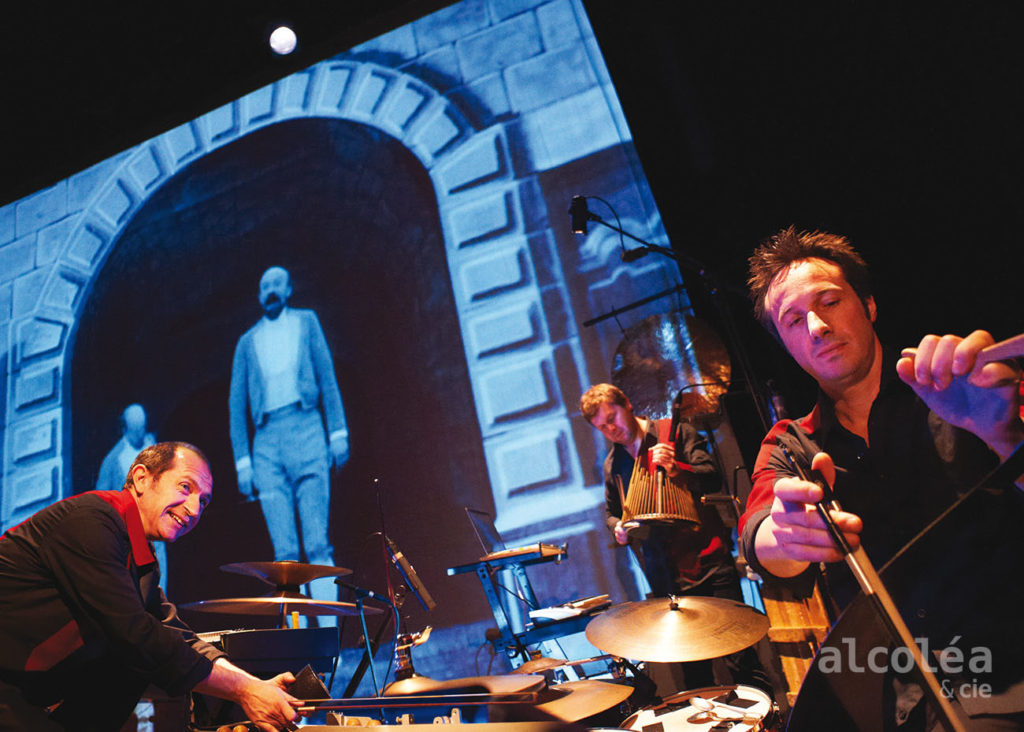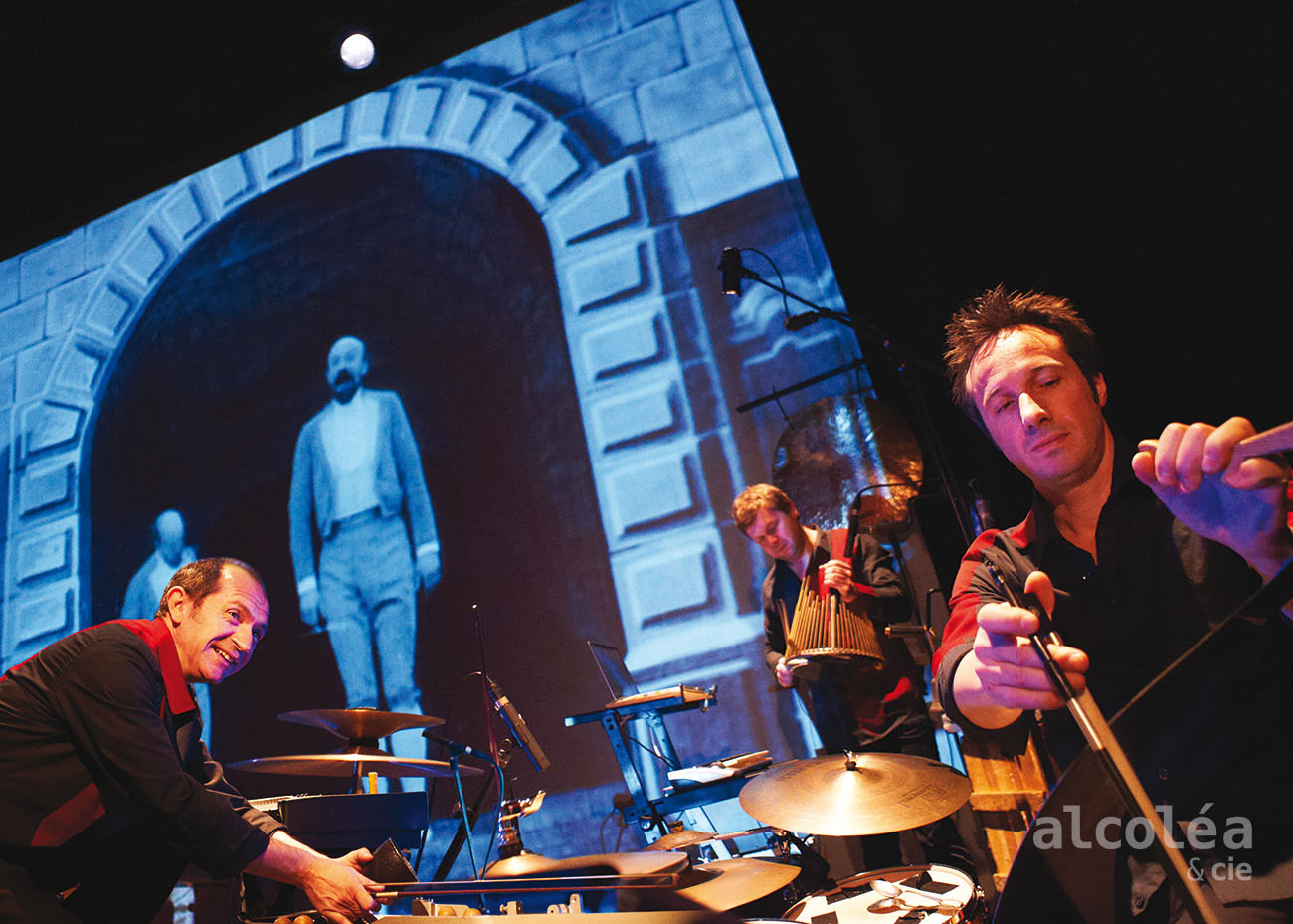 Live movie-concert on Georges Méliès' films
A family and young audiences show
This program is available for live-streaming!
Right in the Eye (En plein dans l'œil) is a mutltimedia show composed of 12 films by Georges Méliès, a pioneer of the Cinema and a wizard of special effects.
"I loved every second of this amazing event." Paul
On stage, three virtuoso musicians play some fifty different instruments, including rare and unique ones, breathing fresh impetus into these cinematographic gems.
In a subtly-staged setting, in perfect symbiosis with the imagery, the musicians transport us in an inventive production, performed both onstage and onscreen, that reflects the creative genius of Méliès.
"Ended up being completely mesmerised by the live performers." Emily
« A crystallization of how cinema and music evoke wonder in those who give it a chance »

– Technique, USA –
« His devotion to creating original, unexpected sounds is contagious »

– The Foutain, UK –
« Recapture the sheer manic daftness of Meliès' inventive genius »

– The Scotsman, UK –
« We are living in the movie world created by Georges Méliès more than a century ago, smug in the illusion that we are experiencing the very latest thing. »

– The New York Times, USA –
« The three musicians whisk the audience away on a peaceful, dream-like journey to the moon or beyond – a feast for the eyes and for the ears! »

– Falaise, FR –
« These cinematographic gems are a great success judging by the way children burst out laughing when they were not enthralled by the spectacular effects »

– La Nouvelle République, FR –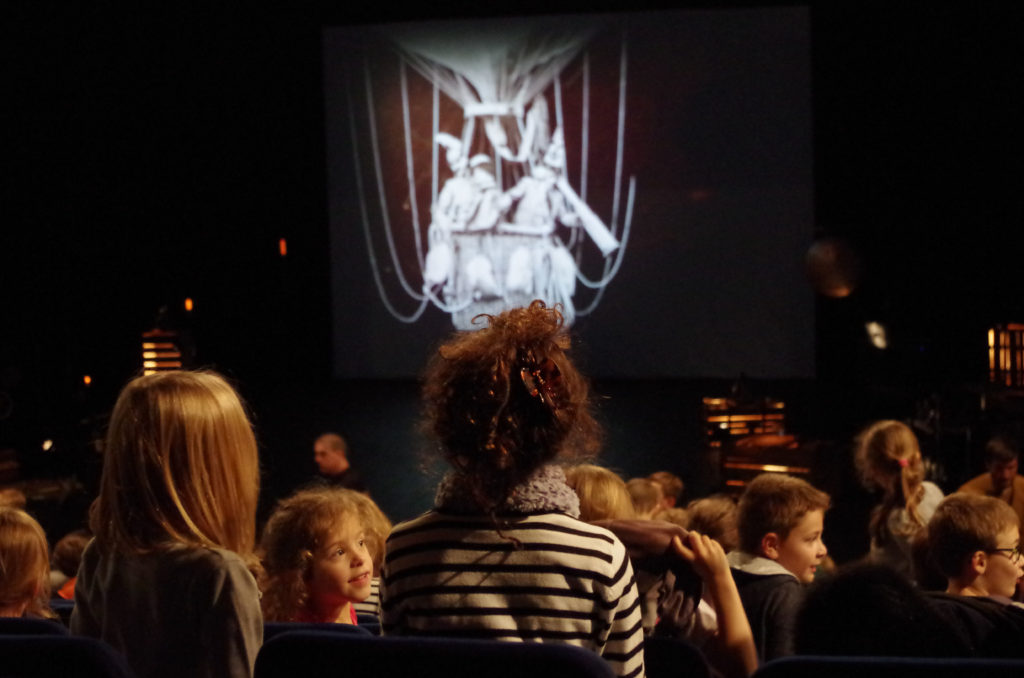 Practical information
Young and Family Audiences
Duration :
All audiences : 75 minutes
Young audiences : 30 minutes (from 3-6 years old) & 55 minutes (from 5 years old)
Three possible performances on the same day
Indoor or outdoor performance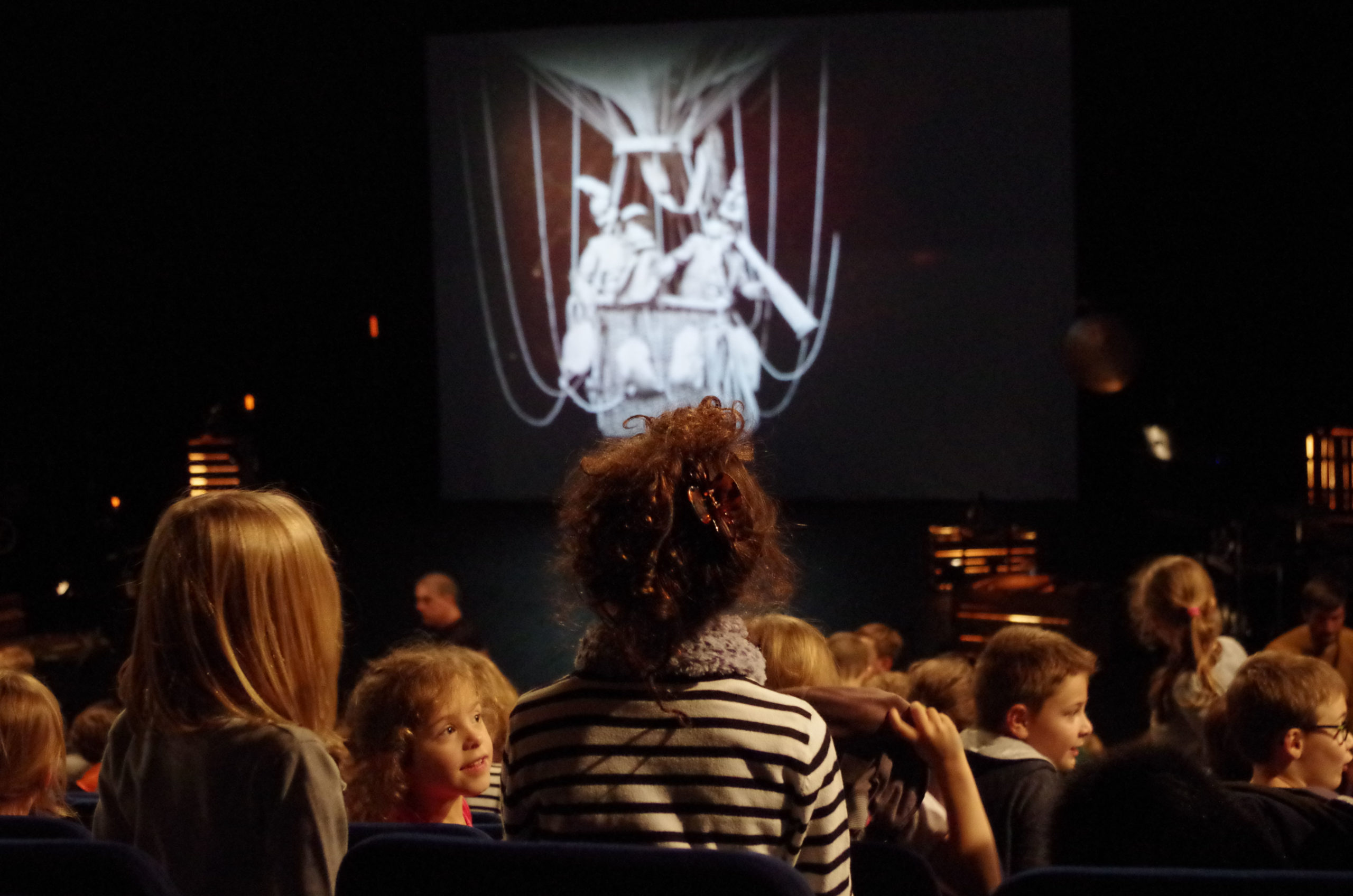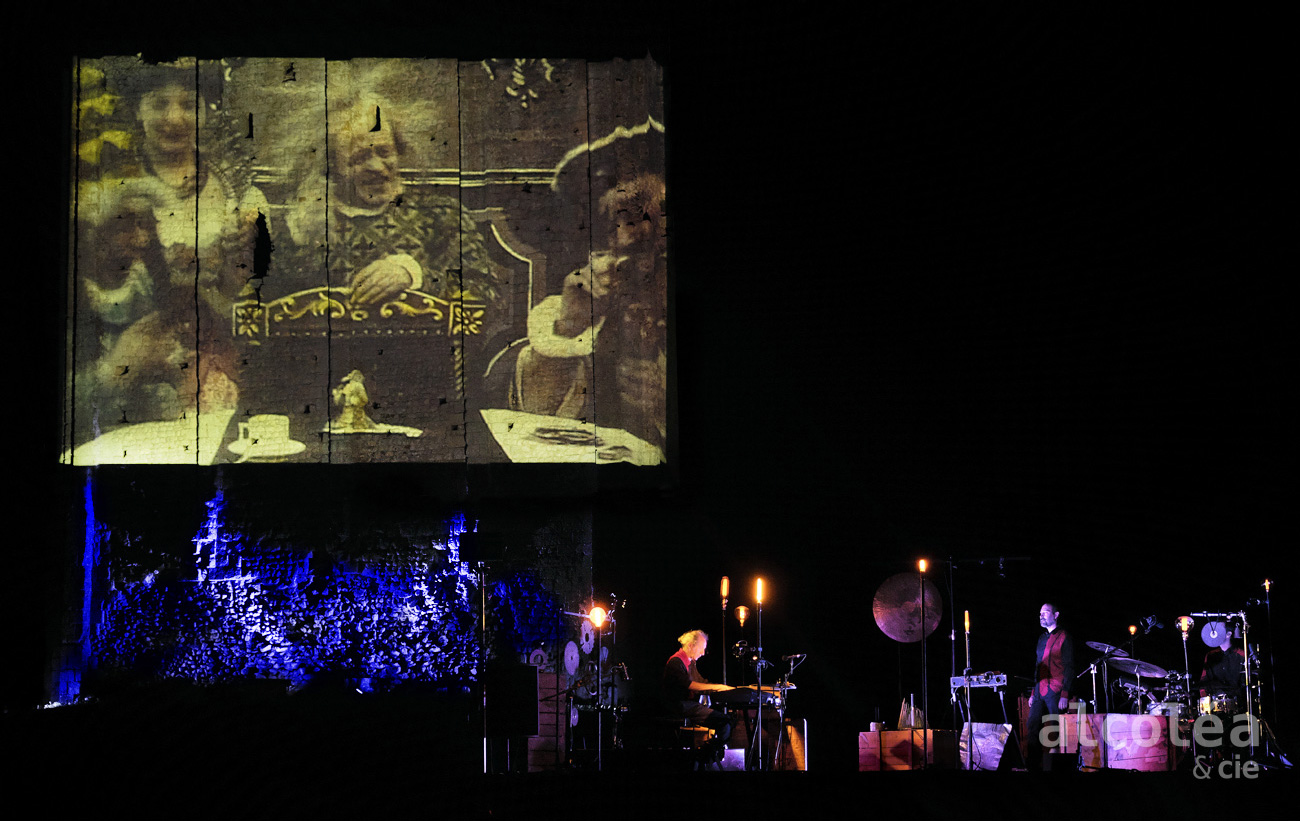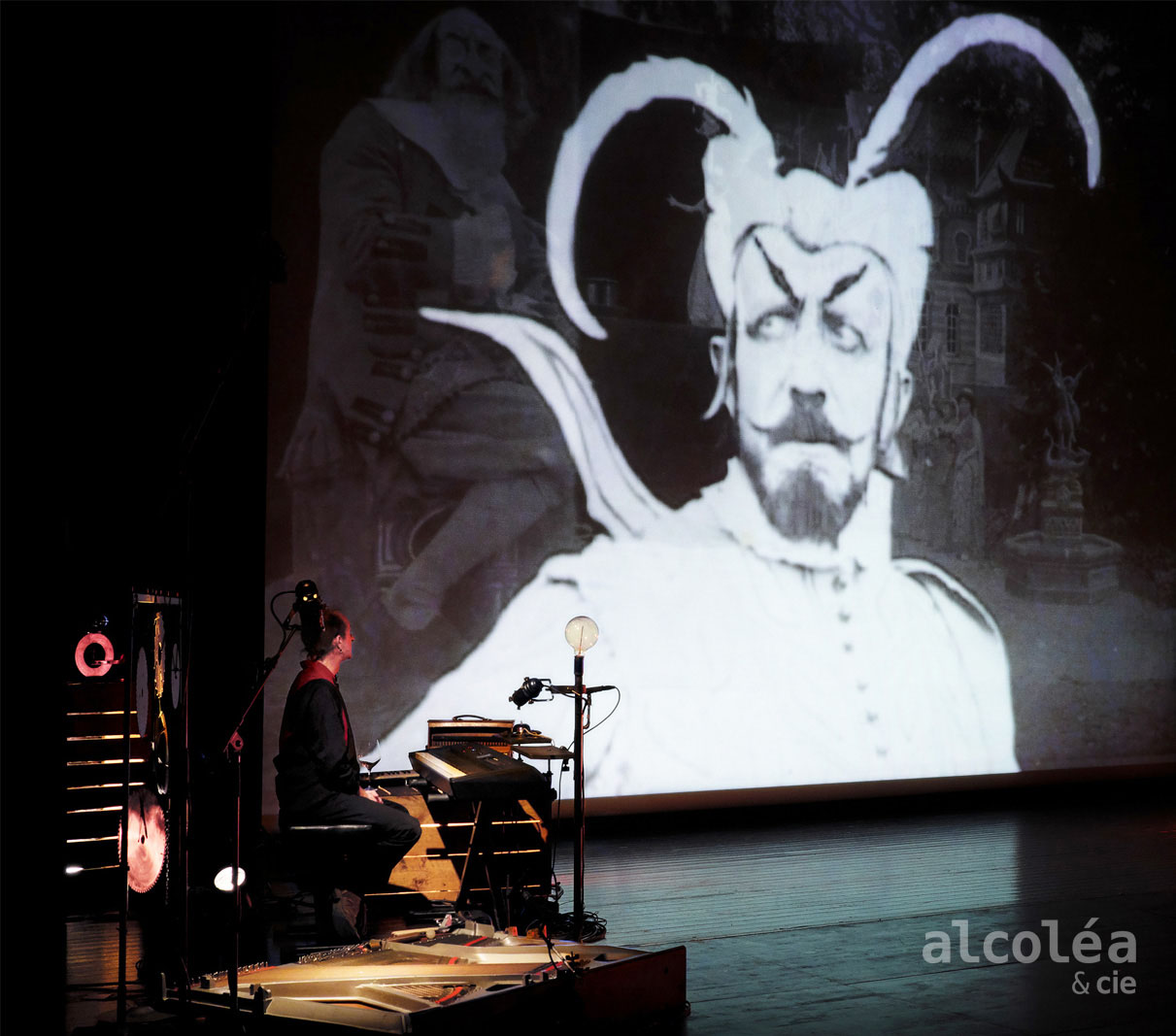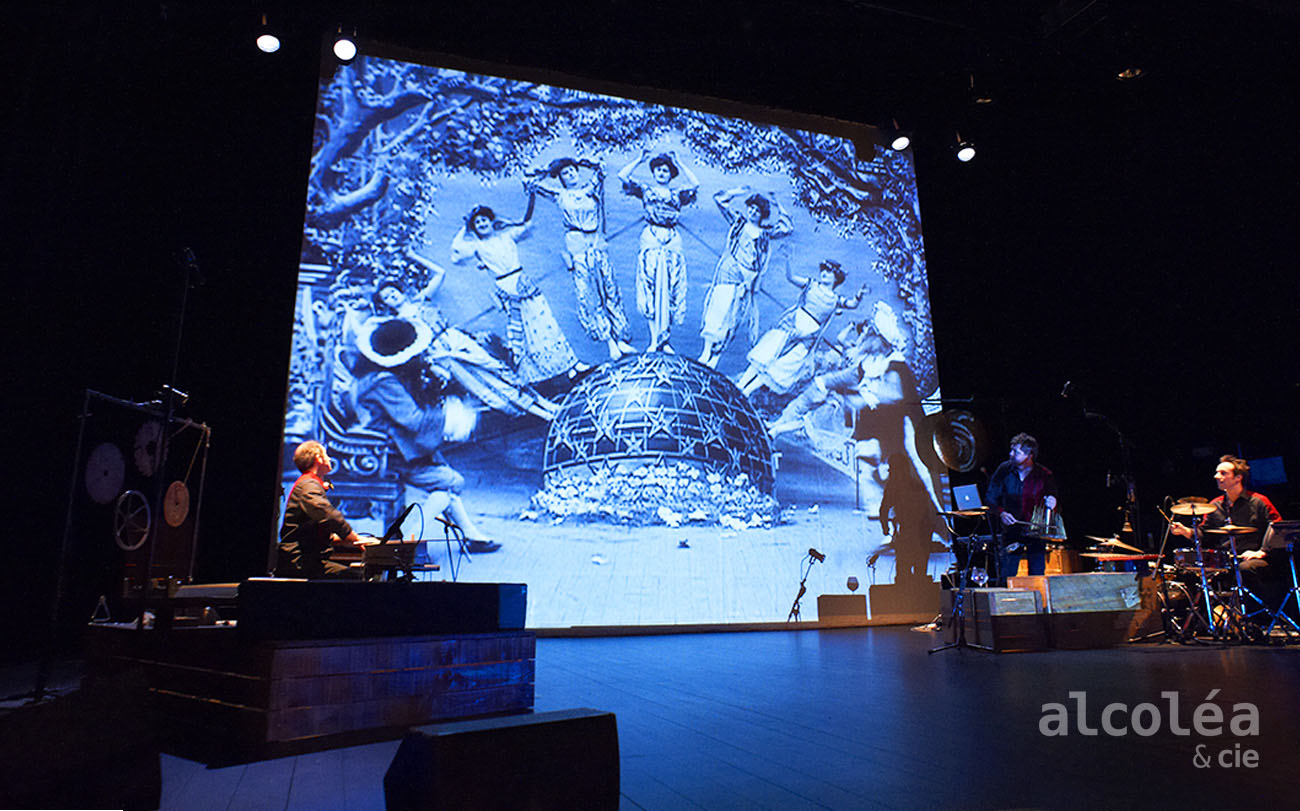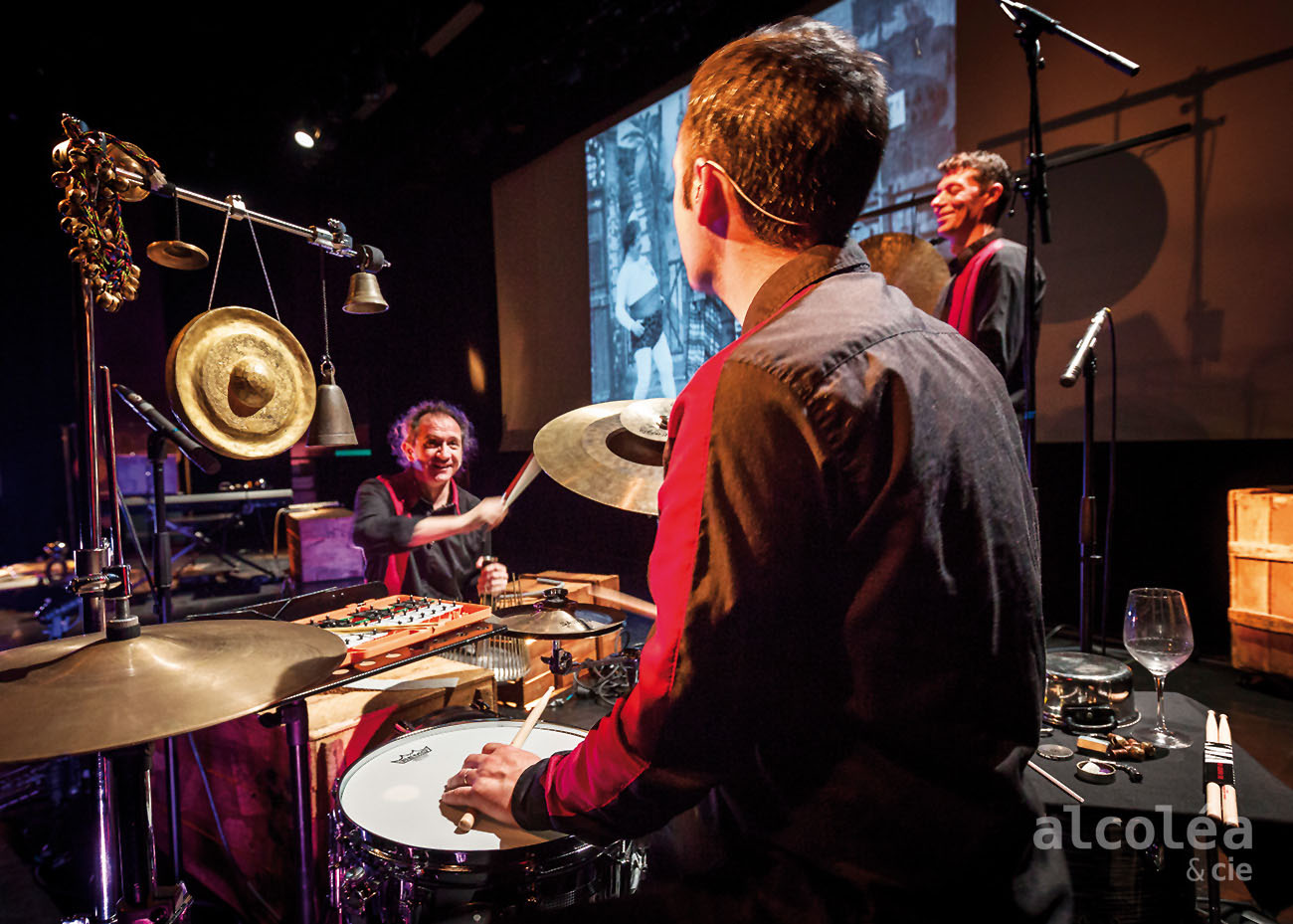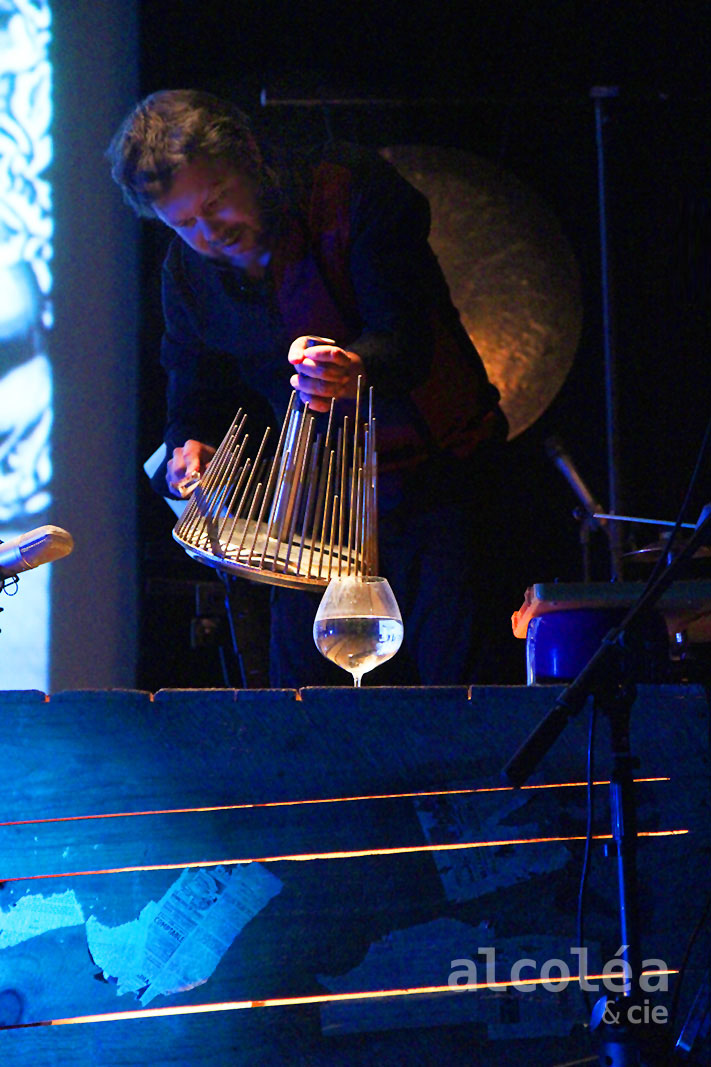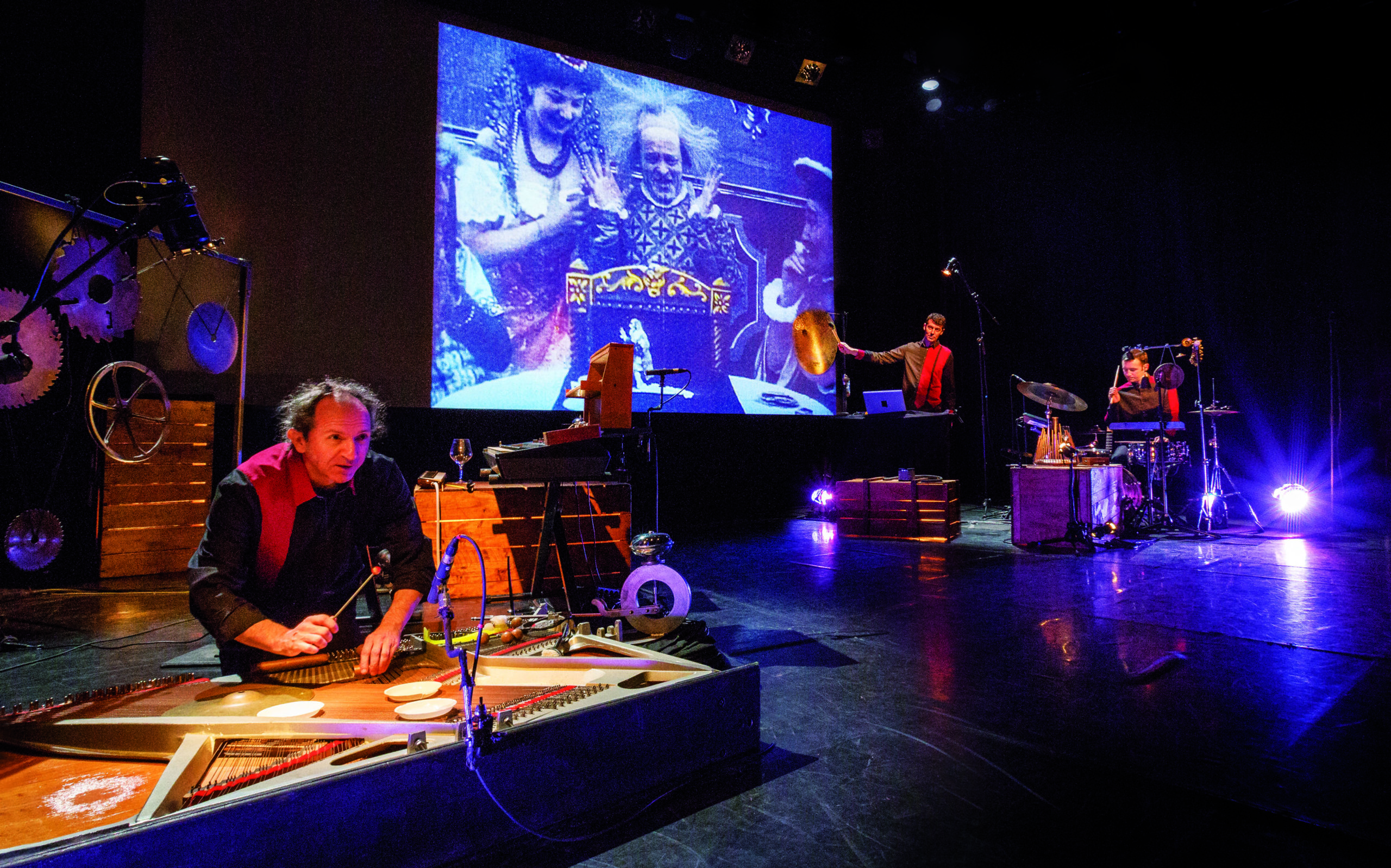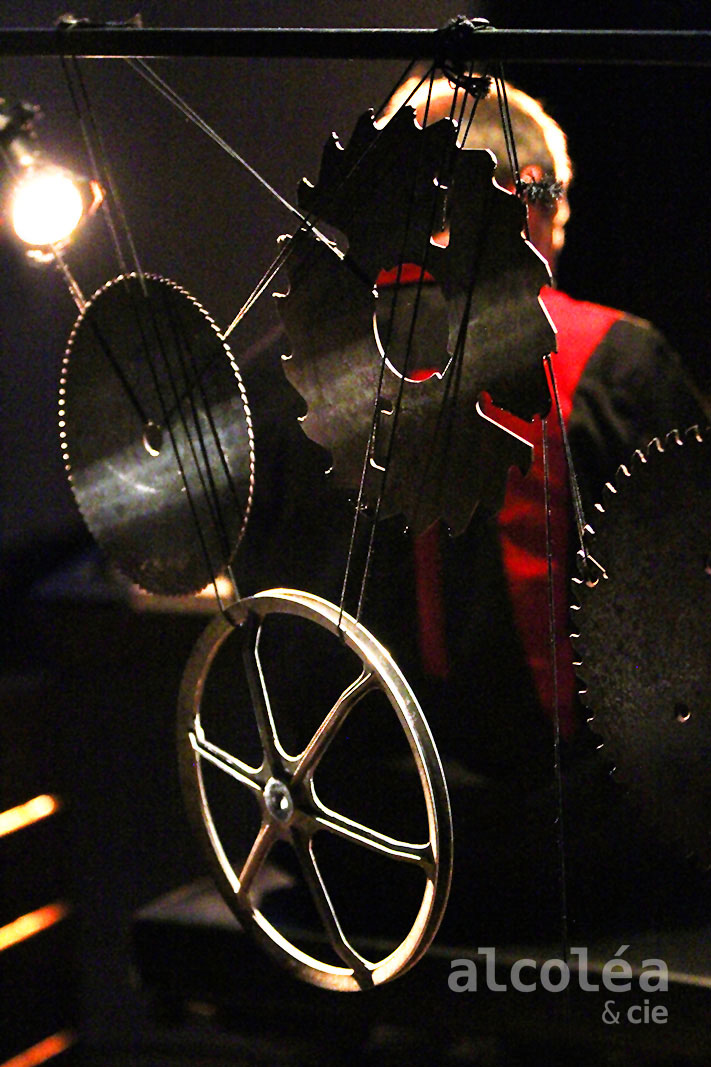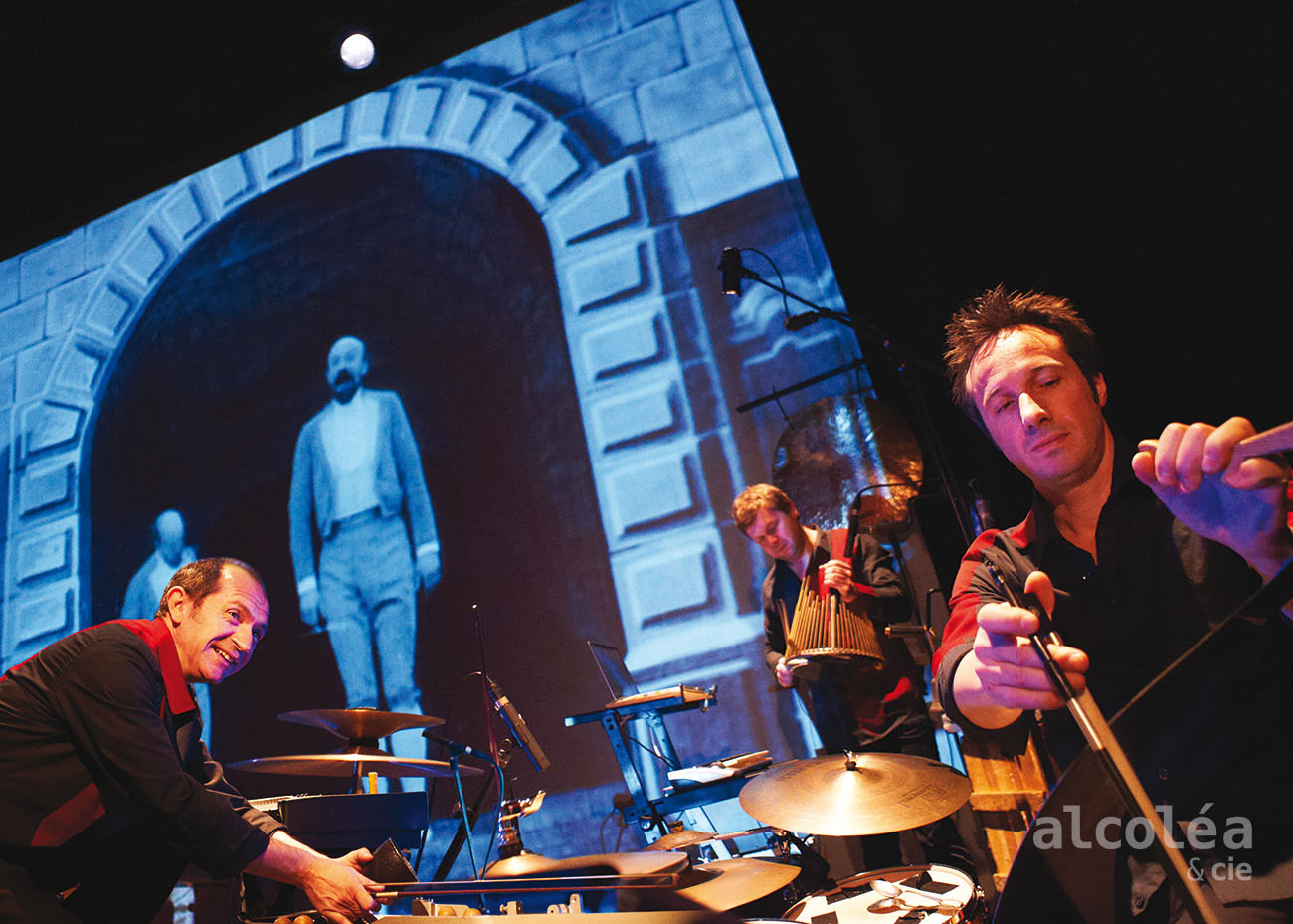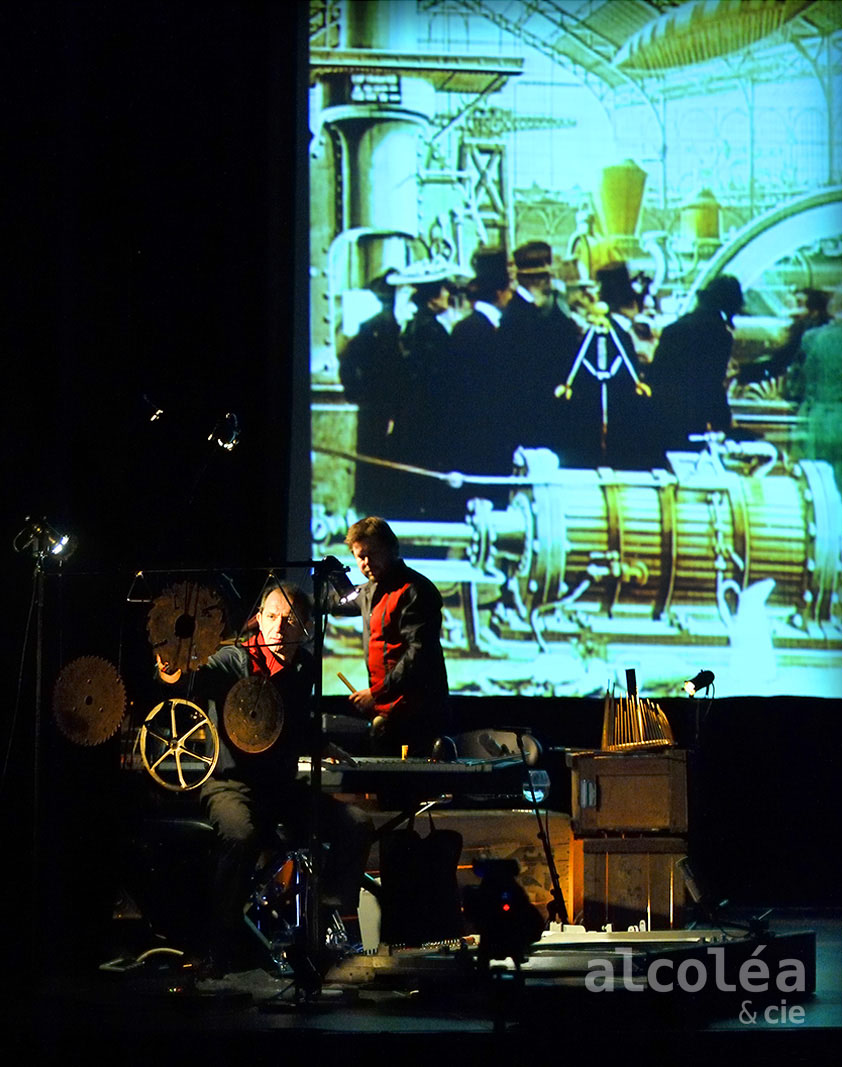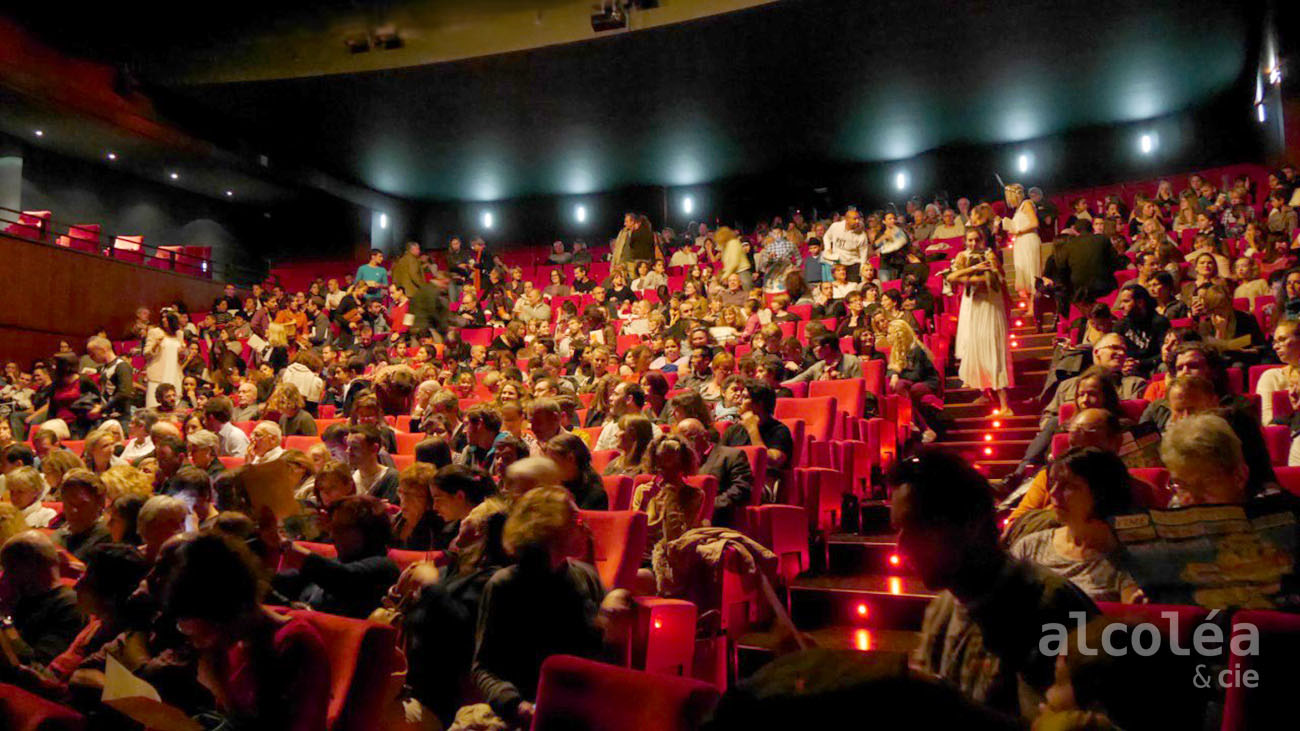 Photo ateliers Ciné-concert Méliès ©Elodie Lebrun
A AJOUTER AUX PHOTOS Enpleindansloeil_11
PHOTO COUVERTURE PAGE EN PLEIN DANS L'OEIL
Copie de Enpleindansloeil_10