Review: Right In The Eye – Live Movie Concert of Georges Méliès' Films, Fringe 2019 (⭐️⭐️⭐️⭐️)
Published September 7th 2019, by Tanja Schangin, United Kingdom

Entering the dimly lit, black-curtained performance room with its ceiling muffled in rococo stone roses and pomegranates in Edinburgh's French Institute feels like creeping into an old jewellery box to escape the Fringe's buzz. But the performance that is about to take place is everything but dusty: French multi-instrumentalist Jean-François Alcoléa's musical brainchild Right in the Eye, a live concert designed as a soundtrack to a series of silent films by the father of special effects, Georges Méliès, is an exuberant mixed-media feast full of experimental verve.
Right in the Eye – Live Movie-Concert of Georges Méliès' Films (⭐️⭐️⭐️⭐️)
Published August 23rd 2019, by Scott Blair, United Kingdom

Georges Méliès is often described as the inventor of cinema. Originally working in theatre and with experience in magic and special effects, he was one of the first to make use of the Lumière Brothers' invention to create narrative movies which took fantastical stories and ideas as well as develop many types of special effects in filmmaking.
EdFringe – Right In The Eye, Jean-Francois Alcolea
Published August 13th 2019, by Darnelle Radford, USA

On today's podcast, Musician, Jean-Francois Alcoléa talks about the Edinburgh Festival Fringe offering, Right In The Eye, a live musical production featuring the works of Georges Méliès, the inventor of cinema and special effects. This production, featured at the French Institute in Edinburgh, tours all over the world. Here is my interview with Jean-Francois Alcoléa.
En Plein Dans l'œil
Published August 9th 2019, by Laura Clay, United Kingdom

I confess to only having a fleeting knowledge of the works of Georges Méliès, mainly through scenes of A Trip To The Moon being used in several music videos. For this show, though, creator Jean François Alcoléa deliberately chose a variety of lesser-known works from the founding father of French film, setting them to a semi-improvised live soundtrack.
Music review: Right in the Eye, French Institute, Edinburgh (⭐️⭐️⭐️⭐️)
Published August 9th 2019, by Jim Gilchrist, United Kingdom

More than a century before CGI gave us the big-screen spectacle of rampaging dinosaurs and intergalactic battles, a stage illusionist turned filmmaker called Georges Méliès was mesmerising Paris with fantastical voyages, demonic caperings and exploding heads, captured by the newly arrived marvel of the cinematograph.
Review: Right in the Eye – Live Movie-Concert of Georges Méliès' Films (⭐️⭐️⭐️⭐️)
Published August 8th 2019, by Mary Woodward, United Kingdom

As someone who largely knows Georges Méliès' films from having watched, and been entranced by, Martin Scorsese's homage to him, Hugo, I was delighted to be offered the opportunity to see a selection of Méliès films with a live musical accompaniment at the French Institute, newly moved from the edge of the New Town to a prime site at the junction of the Royal Mile and George IV Bridge.
Right In The Eye (⭐️⭐️⭐️⭐️)
Published August 6th 2019, by Oluwatayo Adewole, United Kingdom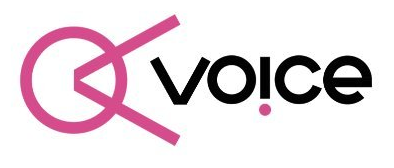 Right In The Eye is a movie concert that pays tribute to an illusionist, early visionary filmmaker – Georges Méliès.
The concert opens with narration over some videos and stills (primarily from Méliès' body of work), explaining in brief terms who Méliès was, from the perspective of his son. Whilst this opening is a little too venerative, it's still useful in providing a framework for who he is, considering that much of his work is over a century old, making it a lot easier for a new generation to understand exactly why he's so important and groundbreaking. Their selection of movies also helped with this goal, all being relatively easily accessible in their humour and visually impressive in spite of their age.
Jean-François Alcoléa: It is a unique artistic, human and social performance
Published August 8th 2019, by Mary Woodward, United Kingdom

A live trio of French musicians intertwine playful modern compositions and the fantasy of the legendary filmmaker Georges Méliès, father of cinema and the inventor of special effects. French composer Jean-François Alcoléa and his fellow musicians use sound and image to create a universe as inventive as the filmmaker's creations were this August to add to a richly diverse Fringe programme. Jean-François spoke with The Fountain about the show and their plans post-Fringe.
Eclectic French trio breathes new musical life into Georges Méliès'films
Published November 8th 2018, by Roger Levesque, Canada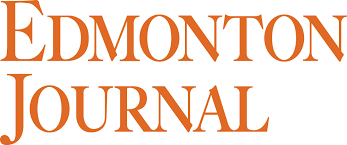 The French trio Alcoléa & Cie are touring Canada to perform live music soundtracks to the films of cinema pioneer Georges Méliès.
To say that artist, illusionist, engineer, actor and filmmaker Georges Méliès (1861‐1938) left a great legacy is something of an understatement.
Whether or not he was "the inventor of cinema" is an argument best left up to film historians but there's no doubt the Parisborn genius contributed hugely to furthering the possibilities of film. Martin Scorsese even immortalized Méliès in his largelyfictitious 2011 family movie Hugo, casting Ben Kingsley in the role of the aged inventor. Roughly a century before the use of computergenerated graphics (CGI) became commonplace in movies, Méliès pioneered techniques like multiple exposures, substituting frames, and timelapse photography, producing the first special effects on film, even handtinting frames to colourize his tales decades before Technicolor.
The Roxy Theatre hosts a new take on the works of Georges Méliès
Published November 5th 2018, by Nick Hawrishok, Canada
Hailing from France, production company Alcoléa & cie will be presenting En plein dans l'oeil, or "Right in the Eye," on Nov. 8 as a cinéconcert featuring the cinematic works of illusionist and cinematic pioneer Georges Méliès, paired with an original score.
Considered the father of modern cinema by the Lumière Brothers, Méliès left an indelible legacy in he world of film. According to Jean-François Alcoléa, the composer and creator of the live show, Méliès was attracted to cinema for the possibilities it presented in his work as an illusionist.