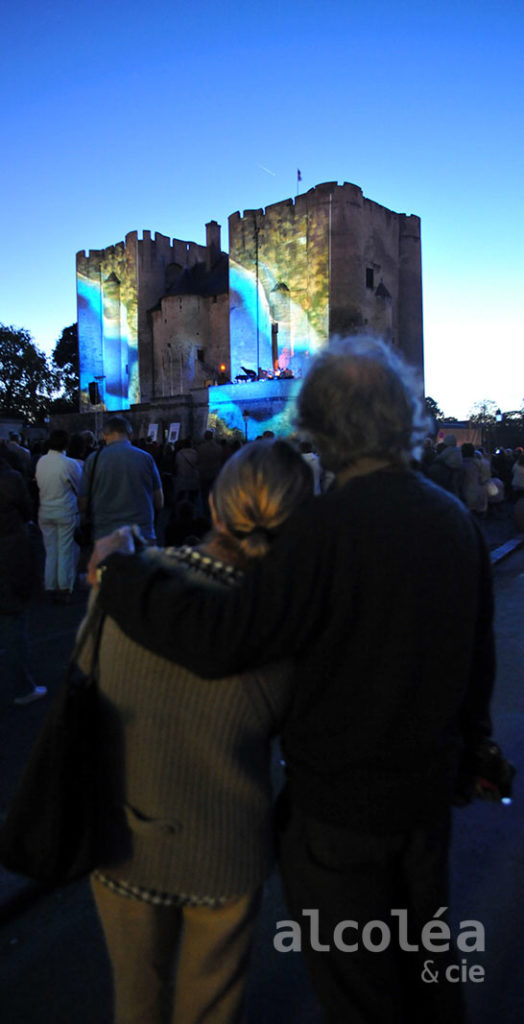 A unique proposal for each location
By studying each proposed location thoroughly, our shows offer an approach that is highly accessible for all audiences. Our appearances are intended to become potent celebrations, around which we can interweave other events.
Conceived around a given territory, our Site-Specific Productions are inspired by the historical backgrounds of the locations and their People. They are centered on the Human Beings at the heart of the Event and showcase their territorial heritage. Arising as they do from our exchanges, these may well call on the talents of local inhabitants.
Are you considering staging an event?
« A masterful scenography that highlighted the monument's history and its importance in the city via lighting and music »

– Vivre à Niort, FR –
« Alcoléa & cie has met the challenge of providing a fresh new perspective on a monument »

– Sud Ouest, FR –
« Through this poetic magic, the public has rediscovered a site far too often seen from its interior alone »

– La Nouvelle République, FR –
« A fine musical score transcribed via a cascade of simultaneous images, videos, and lights »

– La Nouvelle République, FR –
« Projected paintings and lights offer a new perspective on the monument »

– Charente Libre, FR –